Emerson
Tilbage til virksomhedsprofilen.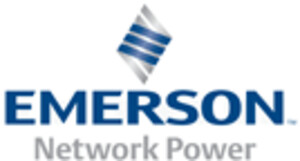 Emerson Network Power, a business of Emerson (NYSE:EMR), is the global leader in enabling Business-Critical Continuity™ from grid to chip for telecommunication networks, data centers, healthcare and industrial facilities. Emerson Network Power provides innovative solutions and expertise in areas including AC and DC power and precision cooling systems, embedded computing and power, integrated racks and enclosures, power switching and controls, infrastructure management, and connectivity. All solutions are supported globally by local Emerson Network Power service technicians.
Emerson Network Power is a leading global provider of embedded computing solutions based on open standards. Our expertise enables OEMs in a wide range of industries to develop better products quickly, cost effectively and with less risk.

Adresse
Avnet Embedded
Lyskær 9
2730 Herlev
Region
Danmark
Hovedstaden
Herlev Kommune
Telefon: +45 36786250
CVR nummer: DK26766710
P nummer: 1001603420